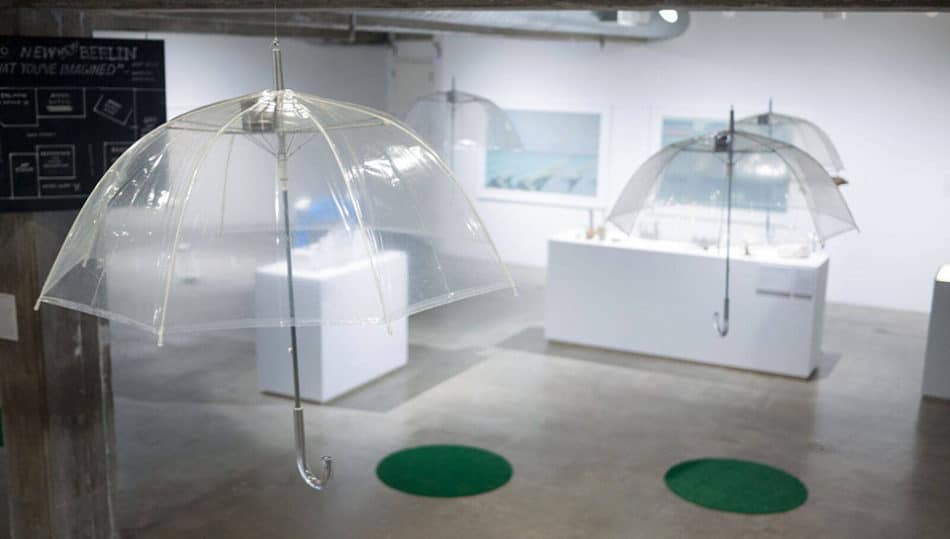 Art Director / Graphic Designer
semigloss. Magazine was a Texas-based print arts publication which incorporates visual and text-based content from global artists and writers that range from constructed images to theoretical essays to sculptural installations to vinyl records, each issue focused on a certain concept or theme within the context of contemporary art thought and practice. Published for nearly 3 years, semigloss. is intended to operate as a curated, physical archival document of the artistic ideas and work generated in order to transmit them collectively to the community via a growing list of distributors. This list includes/has included CentralTrak, That That, Goss-Michael Foundation, The Reading Room, Fort Worth Contemporary Arts, Conduit Gallery, Oliver Francis Gallery, Oil and Cotton, Nasher Sculpture Center, McKinney Avenue Contemporary, David Shelton Gallery, Menil Collection Bookstore, Printed Matter, and print fairs in Dallas, Los Angeles, and Baltimore.
Volume 1, Issues 1-4
semigloss. Magazine Flip-Through: Issues 1-3 from sallyglass on Vimeo.
---
Volume 2, Issues 1-2
---
---
Semigloss: Sparkling Prose
By Jimmy Fowler Fort Worth Weekly January 22, 2014
Fort Worth new media artist Bradly Brown has had the kind of "urban artsy" college-and-career trajectory that the twenty-something characters on an HBO show often enjoy. The El Paso native studied photography as an undergrad at UNT and then lived in New York City for 10 years as a self-taught graphic designer/art director for the indie music label Table of the Elements. He returned to Fort Worth in 2011 to pursue a master's in sculpture at TCU and co-founded the North Texas art collective HOMECOMING! Committee. In the middle of all that happy creative chaos, he andSally Glass, artist in residence at the University of Texas at Dallas, co-founded Semigloss, a quarterly publication of visual art and contemporary thought by local and national artists and writers. Glass (the editor-in-chief) and Brown (the art director) just released their fourth issue last month, with a glossy silver holographic paper cover laser-cut by artist Kris Pierce(also a member of HOMECOMING!).
Explaining the inspiration for Semigloss, Brown said that Glass "had spoken on a local panel about the state of the arts scene in Dallas. Someone made the comment that there aren't any local publications [dedicated to the visual arts scene]. So [Glass] and I talked about it, and we thought, 'Well, if something is missing, we need to put it out there.' "
Brown and Glass released four 9-by-12-inch issues of Semigloss last year, each with a different overarching theme. December's issue was devoted to the future and included visual contributions from North Texas artists like Christopher Blay and Devon Nowlin as well folks from New York City, Berlin, and Mexico City. Articles in the magazine include an overview of a New York City interdisciplinary conference on the future of government surveillance, the criminal justice system, and the labor economy; a profile of two "queer" New York filmmakers who've created a feature-length lesbian porn film; and an interview with longtime Dallas artists Tom Orr and Frances Bagley. In between the stories are lots of minimalist, collage-like graphic artwork from Blay, Nowlin, and artists like Detroit native Jeff Gibbons and Mexico City's Debora Delmar Corp. The mag, in short, is a grab-bag of different styles, approaches, and opinions organized under one broad umbrella theme and presented in a sleek, high-quality paper format. Brown describes Semigloss the publication as "a portable gallery space" and each issue a different exhibition of contemporary artists and writers. Brown and Glass' ambitions for both the publication itself and the artists it serves have changed significantly since the first issue came out.
"The first and second issues were exclusively about North Texas artists," Brown said. "That was the reason we started the magazine in the first place –– we wanted it to represent this particular scene. Then we started talking to artists and learning about things that were going on around the country. That's when we decided that if we want North Texas artists to be on the same level as New York or Los Angeles artists, we needed to make the playing field level. We needed to group them together. So Semigloss has become a publication about international artists that's coming out of North Texas and includes North Texas artists."
Semigloss has met with a surprisingly warm reception among the big and small galleries and museum spaces in Dallas that have agreed to sell it, including the Nasher Sculpture Center, the Goss Michael Foundation, Conduit Gallery, and soon the Dallas Museum of Art. Despite the heavy presence of Fort Worth artists between and behind the pages, the magazine isn't available anywhere in Fort Worth, a glaring omission that Brown said will be fixed this year.
Each issue has grown larger in page count and number of contributors while still managing to pay for itself through ad sales and donated talent. This year Glass and Brown will establish an online version, shrink the magazine's physical dimensions, and experiment with publishing in various media, including (possibly) an all-audio issue made of downloadable MP3s and vinyl records. Brown credits his working chemistry with Glass for the relative ease with which Semigloss is planned and produced.
Glass, he said, "puts out the calls to the contributors and does all the communicating" with the artists and writers, he said. "My job is to take the content and figure out the most appropriate way to display pieces in the magazine. We talk about what we like and what we don't like, but ultimately I have complete trust in her. I don't mind when someone like [Glass] makes the important decisions because I have my toes in a lot of different projects now. I don't want to be responsible for everything."
---
semigloss. Issue 3 Succeeds in its Goal of Exploring Failure
By Lee Escobedo Dallas Observer July 5, 2013
It sounds perverse, but failure can be a welcome motivator. When you're molding your masterpiece, it's rarely the success at the end of the road that drives you. It's the potential blown-tire-flip-over-median-and-tumble-over-cliff-on-the-way-there that keeps you going.
So when I saw that the theme of semigloss. Issue 3 was failure, I empathized with founder and editor-in-chief, Sally Glass, and her need to face it head-on, in the public forum and with one's readership. I can relate to Glass well because I fill the same role for my own arts and culture micro-publication, THRWD Magazine. The specter of failure can be paralyzing, and it can be as simple as a misspelled name or comma splice.
But that's what you sign up for when you pour your heart, soul and sometimes pocketbook into a labor of love that requires more labor than love. Glass tackled this theme head on by asking 10 writers and artists to contemplate failure, then use the theme for pieces for her newest issue, which was released Saturday evening at That That studio in Exposition Park.
Glass addresses her own failures in the editor's letter, where she laments the struggles she encountered in trying challenging new printing methods.
"I envisioned complementing this juicy content with an equally compelling formal concept, which would have entailed utilizing not only unconventional materials, but very expensive and difficult printing processes as well," she writes. "I felt stuck. It wasn't until I finally accepted that I might need to abandon this direction for another that I was reminded that the collected works within are wholly sufficient to communicate the desired intention of this issue, negating any needs for extraneous bells and whistles."
Glass says the magazine, intended to be a gallery in print, has evolved over the course of its first three issues. "For the first, I posted a call for submissions. I selected the second issue's contributors based on a combination of submissions and several people that I addressed specifically to propose something. The most recent issue was more of a curatorial process, during which I made a list of artists or writers that I felt would either have interest in, or whose work already dealt with concepts or practices related to the focus of the issue in question."
Bradly Brown of HOMECOMING! Committee serves as the magazine's designer. His piece, "Diamond Crash," is laid out beneath Glass' editorial, and he said the usage of frosted vellum, a transparent paper for Margaret Meehan's "Julia Pastrana, 1834-1860 (2013)" was "a little tricky but I think it worked out well. I think frosted vellum is a perfect representation of failure."
Brown became involved when fellow HOMECOMING! Committee member Gregory Ruppe introduced him to Glass when she was looking for a designer for the magazine.
"I told her I could help and it just evolved from there," he says. "I didn't really know what I was getting into, but I'm super happy that it has all worked out."
The idea of the magazine serving as a gallery is something Brown says he and Glass planned for.
"It's evolving every issue," he says. "This idea of it being a gallery in a print format has been in the conversation since the beginning. That's one reason there aren't any ads." Brown isn't against advertising in print, he just feels his project isn't at a place where it's necessary.
"We are so small right now I feel like we can get away with it," he says. "And it's not about selling out. I've never cared about that, really. If someone wants to give me money to do what I want to do, then I'm all about it, but since we don't have to do it right now, I'd rather not deal with clients."
Glass objects to advertising because she doesn't see her publication as a static media outlet.
"I am incredibly resistant to advertising, mainly because I don't see semigloss. as a traditional print magazine. I see it as an art object. I don't like to mix advertising with art, and do not see myself doing so in the near future, unless it's with critical intent."
For Issue 3, Glass turned to artists she thought would bring something interesting to say or show. Contributors include The Art Foundation; HOMECOMING! Committee members Gregory Ruppe, Kris Pierce and Ryan Goolsby; artist Margaret Meehan; instructor and writer Robin Myrick; and Jeff Zilm, whose piece, a long role-playing-style walk-through text, Bradly and Glass felt would work well as the cover.
"For some reason Sally and I both wanted to use this slightly offensive pink for the cover," he says. "I like how it interferes with the green and the blue. The color of Jeff's piece changed several times, but I think it is a good way to talk about failure, as is the RPG language of Jeff's piece."
There are critical essays by curator Aja Martin on race, "Not A Complete Failure: Notes on the Arts and Race in Dallas" and by curator Noah Simblist, "Failed States," a meditation on the ideas of German Jewish political philosopher, Hannah Arendt, as well as a time-traveling interview with Herman Melville by Christina Rees, for which Bradly duplicated the interview layout from The New York Times Magazine and "created the first ever full-body shot of Melville."
The weight and measure with which Glass handles each issue, especially this one, seems to stand in stark contrast to any semblance of failure. But as readers we only see the finished product, bend its corners with our fingers and proclaim victory. It's hard not to, assemigloss. speaks louder than other critical sources without raising its voice. And its unique placement as both exhibit and gallery allows it to serve its community as a living, breathing testament to the beautiful failures of the artists, writers and curators of here and now.
That bittersweet duality isn't lost on Glass.
"The entire process of producing this issue was a true example of life imitating art. It's laughable, actually, how many things went wrong trying to get this thing finished. That said, I'm absolutely thrilled with how it turned out and am incredibly proud of all the work and people involved in making this issue of semigloss. happen."
For more info, visit www.facebook.com/semigloss.mag You can purchase semigloss. for $10 at these locations:
The Nasher Sculpture Center The Goss-Michael Foundation The Conduit Gallery Oil and Cotton The Reading Room Central Trak: The University of Texas at Dallas Artists Residency